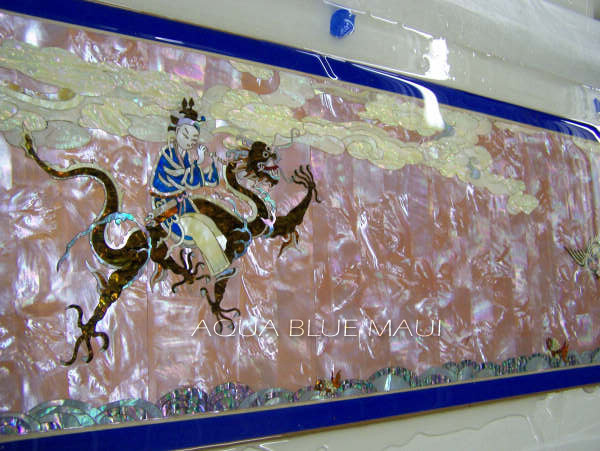 Aqua Blue Maui introduced it's trademark ThinLamTM coating 10 years ago, which in turn, has brought exciting new shell products to the market.

Our ThinLam coated veneers are revolutionary because, using only one thin piece of shell, Aqua Blue Maui has developed a coating process that gives high durability, flexibility, and contrast to shell veneer. It also enables the veneer to be colored in rich hues. The Thin Lam™ veneers can be cut using simple hobbyist tools, scissors, or even a paper cutter.

Whether you're using Mother-of-Pearl, Paua, Mosaic, Oyster, Angel Wing, or any other natural shell, ThinLamTM will bring out the true beauty of the shell creating a kaleidoscope or hologram effect, with the colors dancing and sparkling as the iridescent patterns of the nacre catch the glints of light when viewed from different angles.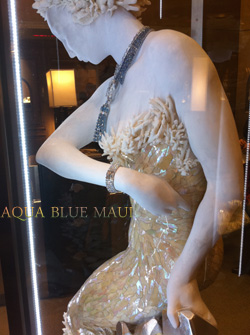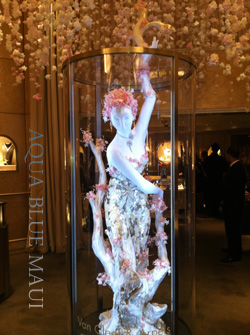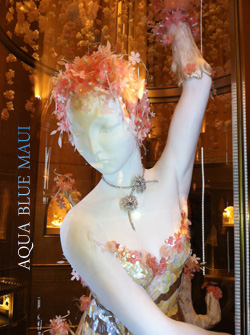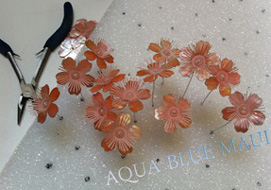 George Sellers (sculptor)
Douglas Little (creative director)
Laser Cutting Shop for design, cutting, and production of processing the shell.
The projects were for Van Cleef and Arpels 5th Ave Salon in NYC 2010 and 2011 with Aqua Blue Maui™s Thin Laminate.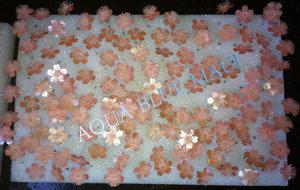 Imagine the Possibilities....


The possible applications for shell veneer is only limited by the creativity of the user, and because of their ease of use compared to traditional shell inlay they have almost zero wastage.



Flooring inlayed into concrete, marble and wood

Decorative tile, countertop accents

Home remodeling

Commercial buildings

Cabinetry/woodworking for Boats

Gift items

Guitar, ukulele and drum decoration

Game fish lures

Marquetry

Golf ball markers




To contact us, please call: 808-876-0217


E-mail: aquablue@maui.net


Address:
Aqua Blue Maui LLC.
5805 Lower Kula Rd
Kula, HI 96790